The use of false eyelashes or extensions to increase and enhance the look is a beauty trend that in recent years has become a must. Previously, this pageantry was intended for cinema or fashion houses. Today, it is a beauty accessory that has become essential. Hollywood celebrities and top models have incorporated it into their daily beauty routine. The sisters of the Kardashian-Jenner clan are among the pioneers of the "false eyelashes" trend.
Two types of false eyelashes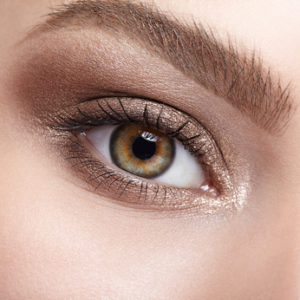 There are false eyelashes and eyelash extensions on the market. The difference between the two is that false eyelashes are worn on a specific occasion and then removed, whereas extensions last three to four weeks and are glued one by one. For this purpose, it is important to have natural eyelashes on which the eyelash extensions can be glued correctly. Current fashion is fashionable in eastern countries and really cheap "Russian volume" eyelash extension kits are available in many stores.
What materials are used for their application?
Regarding the installation of extensions: false eyelashes, glue, a scrub, a fixer, patches and tweezers are necessary. After the first installation, they should be kept for 24 hours without getting them wet.
Maintenance
After installation, it is recommended to keep them away from water, not to rub your eyes, to avoid saunas or steam baths, creams, oils or makeup removers. You will only need to comb them if necessary. In addition, it is not recommended to use conventional mascara. If you apply it, it should be a mascara specially designed for eyelash extensions. It is also desirable to renew every three to four weeks.
Mistakes to avoid
A gross mistake would be to apply the false eyelashes soon after applying the glue. Indeed, it is better to wait 30 seconds for the adhesive to become hard and sticky in order to facilitate its adhesion. After this step, the eyelashes will be firm.
Glue the eyelashes without having trimmed them. Too many women, after purchasing an eyelash extension kit, use it instantly. In fact, it is necessary to cut them beforehand so that they adapt perfectly to the eyelid and are not too long for the look to be natural.
Applying mascara to false eyelashes. Although often unnecessary, too many women use mascara to add intensity. The downside of this practice will be when it comes to detaching the false eyelashes, as the glue and mascara may come together and damage the natural eyelashes.